About
Louisa Boren STEM K-8 provides an engaging and challenging learning environment, focusing on the core subjects of Science, Technology, Engineering and Mathematics. There is support for students who are behind, extra challenges for those who are ready for more advanced work, and clear pathways to STEM opportunities in high school. Watch video on Vimeo.
---
Contact Us
5950 Delridge Way SW
Seattle, WA 98106
Main Office: 206-252-8450
Fax: 206-252-8451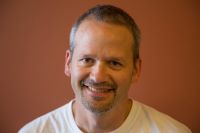 Principal: Ben Ostrom
bostrom@seattleschools.org
For reporting a student absence or change of end-of-day plans:
206-252-8450 or
Email BOTH:
cjhowsmon@seattleschools.org
jahapgood@seattleschools.org
Our Mission
We will nurture tomorrow's critical thinkers with:
Project Based Learning
A Culture of Accountability
A Celebration of the Whole Child
---
Our Vision
To advance successful, curious, caring, creative learners.
---
Overall Goal
STEM helps students succeed. Mastering STEM subjects in elementary school gives students the basic technological, scientific and mathematical literacy they will need to succeed in middle school, high school, and college.
STEM helps students prepare for the future. Washington State is increasingly becoming a high tech economy. Students who have the skills to become scientists, technology experts, engineers, and mathematicians will be prepared for the exciting economies and careers of the future.